NDML meets Bongo's Bingo in Liverpool
It is nigh impossible to have missed the raucous stories and rave reviews circling the social extravaganza that is Bongo's Bingo. Market-leading and internationally infamous, this UK based events company has revolutionised a game, once resided to the bingo halls of the 1960s, into a flourishing business model.
Days before Bongo's Bingo's 8th Birthday weekend, Jess Helliar, Operations Director, talks to NDML about risks, rewards and business relationships. Jess also drops some exclusives about Bongo Bingo's big plans, big partnerships and big worldwide events coming up.
#WeAreNightlife's mission is to highlight business' who have successfully diversified and impacted the sector for the better. Bongo's Bingo won Timeout's Most Original Night Out Award, personifying immersive inclusive escapism within UK nightlife.
It's the 8 year anniversary of Bongo's Bingo, what are you doing to celebrate?
September this year is Bongo's 8 year anniversary. Their huge celebratory show came the weekend after Jess spoke to NDML – she pitched the two sellout shows in Liverpool which will feature Craig David and a grand prize of a trip to New York.
Jess drops an exclusive, that Bongo's Bingo will be taking on New York! They've booked their first shows stateside for February 2024.
From UAE to Australia to Ibiza, how successful is Bongo's Bingo internationally?
Jess discuss the difficult logistics of taking Bongo's abroad, including tackling gambling restrictions and language barriers. To date, they've successfully done five tours of Australia as well as singular events in numerous countries across the globe.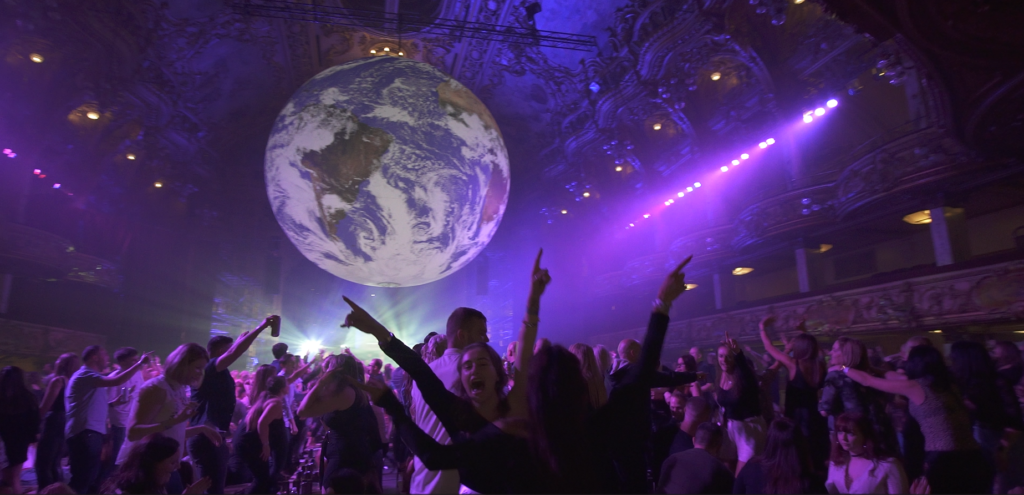 What challenges does Bongo's Bingo face as a gambling business working with venues and events?
Jess notes the amount of research that goes into ensuring each show follows regulations.
You've played in some amazing venues! How do Bongo's Bingo make the most of each venue and what have been the challenges?
Jess explains they work in over 40 venues, including the Albert Hall, Boilershop and SWG3. There are challenges at each venue, including pinch points and movement within the space. Daytime shows have been the answer in some cases. Bongo's Bingo are looking forward to the challenge of hosting in London's Soho.
What are the challenges of hosting Bongo's Bingo at festivals?
Bongo's Bingo have performed at a lot of UK festivals and Jess says they will continue. The betting regulations at festivals restrict bingo, and therefore they've come up with a new formula especially for those events.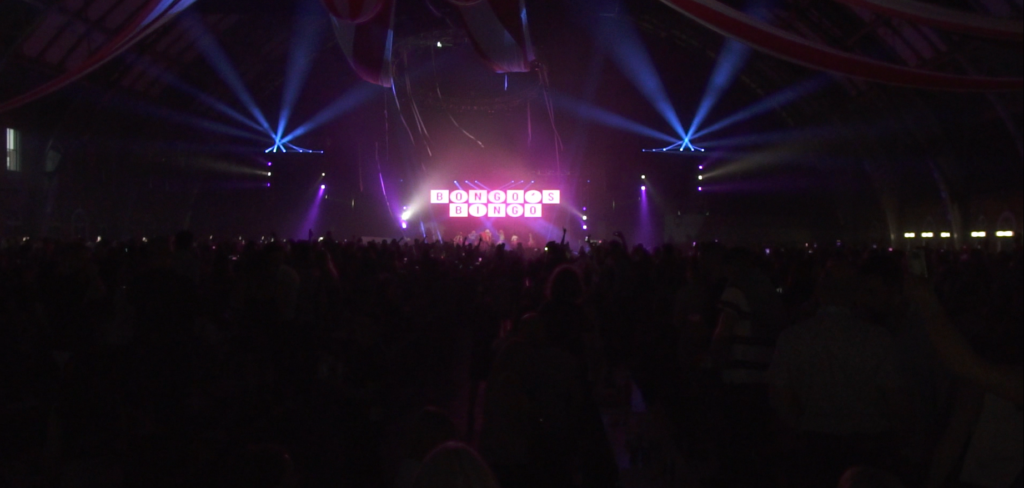 How expensive are Bongo's Bingo tickets?
Jess confirms how important it is for Bongo's Bingo's ticket prices to be kept low. They've adopted ticket price freezes. Bongo's Bingo's original ticket prices were just £2, but as the show has grown and the experience has improved, ticket prices have been reflected. Jess says they always want the venue to be full, and that they want to run multiple shows though the week, so they've kept prices as low as possible. (In Manchester a student ticket is only £7!)
Has the cost of living crisis in the UK affected Bongo's Bingo?
Jess says the business has a 50/50 relationship with venues, so she sees how hard the venues are struggling. Content and production have gone up for Bongo's Bingo, as have costs – Jess recounts the cost increase over a year since their last birthday show.
Where do Bongo's Bingo get their prizes?
Jess lists some of Bongo's Bingos iconic prizes; a unicorn, a hoover, a box of coco pops. But she explains their want to diversify the prizes.
Another exclusive: Jess reveals Bongo's Bingo now have a partnership with Numatic, the makers of Henry Hoover. They will be giving away a limited-edition pink Bongo's Henry!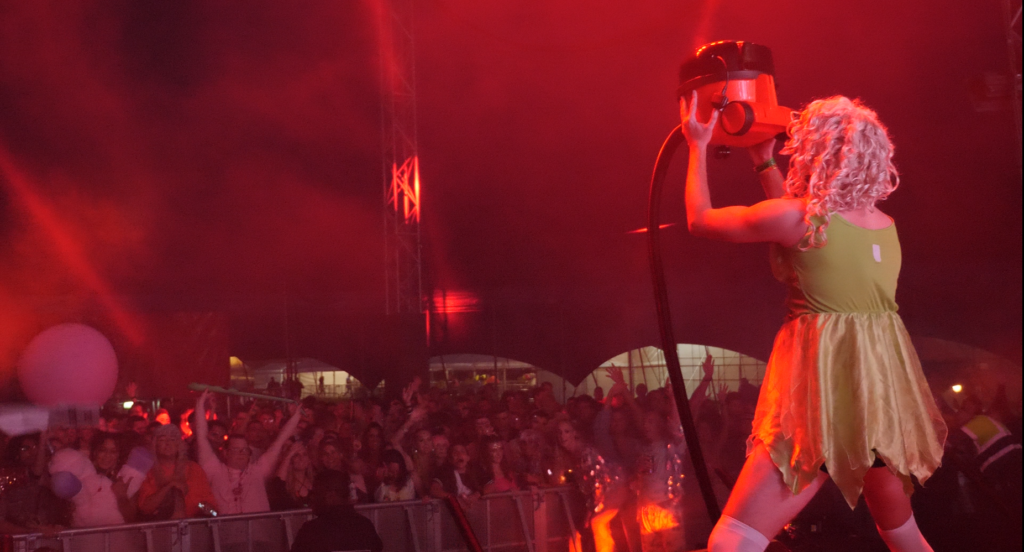 How was Bongo's Bingo affected by the pandemic?
Jess goes into detail about the two years that changed everyone's lives as well as the direction of many nighttime businesses. Bongo's led the way in closing down and taking responsibility, all while offering customers credit for their lost bookings. Job losses occurred and they restricted their events. Bongo's Bingo put in place social distancing measures, testing the limitations of outdoor shows, to great success. Since the pandemic, Bongo's Bingo has taken off and led the way in the competitive socialising space.
Are Bongo's Bingo looking to set up more permanent venues, akin to the venue you currently own in Liverpool?
Jess explains the business has looked outside of Liverpool for more permanent residencies, but that it's an ongoing process.
What security measures and risk management procedures have Bongo's Bingo put in place to manage their risk?
Jess admits Bongo's Bingo is a wild event, and dancing on tables has been a risk that's needed tackling. The more Bongo's has grown, the more risk involved. Jess has done her due diligence, listing 'sheets and sheets' of risk manager documentation. The Bongo's message is 'safe and enjoyable fun' – which is why they've taken measures, such as sourcing the safest possible benches.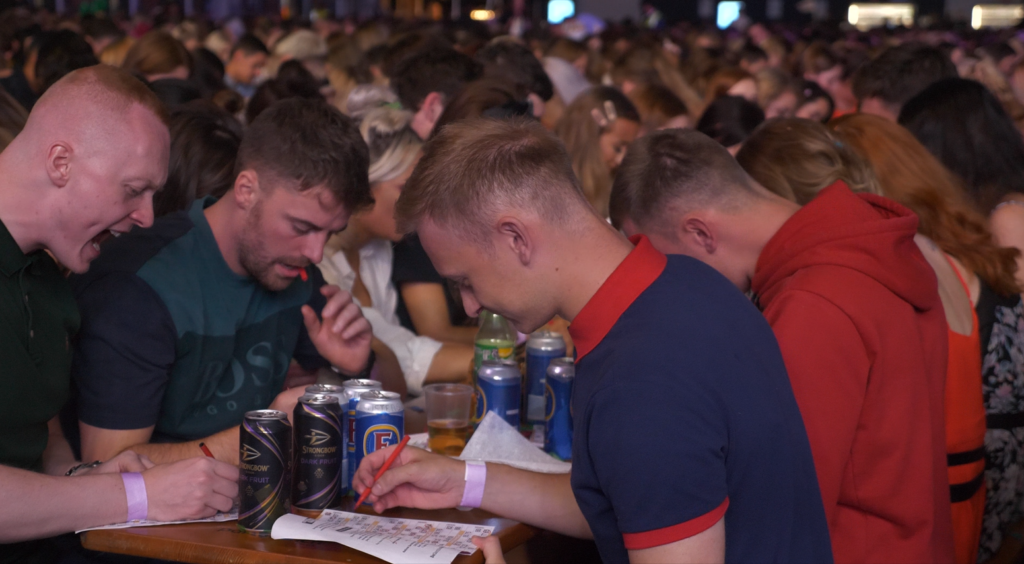 How is Bongo's Bingo's relationship with NDML?
Jess smiles as she thinks about the Bongo's Bingo relationship with NDML. 'It just made sense' says Jess, stating that NDML provides the best possible service and support. She names Michael (Miki) Dawson, NDML Account Executive, as her NDML contact, always helpful and in communication with Bongo's. 'We've never looked back,' Jess says, as well as showing appreciation for NDML's 'great support network'.
If you could make one change to government policy, what would it be and how would it benefit UK nightlife?
Changes Jess would like to see is better venue protection. She notes how venues have been discarded and replaced with flats, yet the people moving into the flats are probably intending to make the most out of the city's nightlife. Jess wants more protection for venues and better communication with authorities.
How has the Bongo's Bingo team grown?
The Bongo's Bingo team now include 35 – 40 full time staff in the Liverpool offices; there are also drivers, hosts, dancers and trainees employed by the business, stretching their reach from the four corners of the UK to Dubai.
We ask Jess about a special moment that stands out to her from Bongo's Bingo's 8 year history…
Jess says Australia stands out to her as a momentous achievement. However she chooses an event closer to home, in Bramley Moore Docks in Liverpool. Bongo's Bingo's first large-scale show, the event was a risk, a change of pace for the indoor venue-based business. However thanks to the external support, the hard work of the team, and of Jess herself who ran the event, the show was a shocking success. Escaping the limitations of working with mainstay venues, Bongo's Bingo successfully adopted a cool new model and diversified into their future plans.
NDML would like to thank Jess Helliar, Operations Director for her time especially at such a pivotal time in the business's calendar – it was an absolute pleasure.
---
What is NDML's mission?
NDML has made it their mission to protect, safeguard and provide guidance to businesses in the hospitality and leisure sector. With inside information, case studies and up-to-date information on policy changes, NDML is a broker who cares about a business's welfare and will celebrate their growth.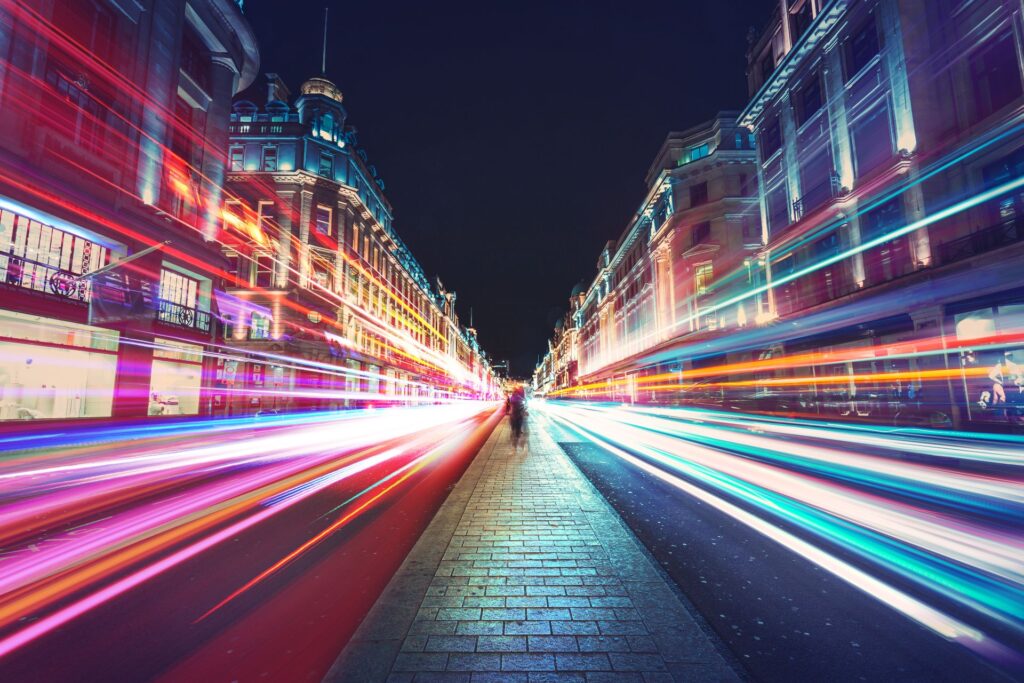 Our #WeAreNightlife campaign aims to provide a sound board for industry leaders to share their own unique experiences of British nightlife. NDML's goal, alongside the NTIA, is to nit the UK nightlife scene back together after the turbulent COVID years and deliver steps to get the industry back up to full throttle.
NDML is the UK's number one broker in the nightlife sector. We offer exclusive tailor-made policies and have decades of expertise. Our award-winning service is built upon genuine relationships, and that's why projects, such as #WeAreNightlife, are so important to us.