Updated 18/02/2022
COVID pass law in Wales scrapped
The COVID pass law expired at midnight on Friday morning. This law saw COVID passes mandatory for nightclubs, large indoor events, concert halls, cinema and theatre visits.
As of now, venues are no longer required to ask customers for proof of two COVID jabs or a recent negative lateral flow test result. However it is believed some venues may choose to keep these precautions in place.
Scrapping COVID passes is the first step in a three week plan to further ease Wales' coronavirus rules.
On 28 February, facemasks regulations will be reduced so they are only required in shops. Therefore they will no longer be required in venues, including bowling alleys, museums and cinemas.
And then by the end of the month Welsh minister hope to announce the end to all COVID restrictions and self isolation rules, following in the steps of the English government.
Welsh Shadow Minister for the Economy and Transport, Russell George said: "I am delighted to finally see the back of these totally failed, coercive, ineffective, costly, and unproven vaccine passports."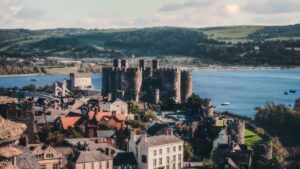 Northern Ireland restrictions relaxed
Many changes have been made in Northern Ireland, but from regulation to guidance. This means that wearing masks in venues and outdoor areas is by choice.
Hospitality and entertainment venues will still be strongly encouraged to use COVID passports,checking the vaccine status of participants, however it is no longer law.
---
Nightclubs back to normality in England
Thursday 27th January 2022, England lifted coronavirus restrictions with vaccine passports and face-mask no longer required. This comes after COVID-19 cases falling sharply over the past two weeks.
Face masks were required inside indoor hospitality venues and shops, however the new rules mean theatres, nightclubs and box offices do not need to enforce mask-wearing. NHS COVID passes and proof of a negative test were required to attend a festival, plus some hospitality venues were also requesting COVID passes, particularly those with a larger capacity. However these restrictions have been lifted in England.
Safe spacing is not mandatory for hospitality venues or nightclubs, the government instead ambiguously strongly advising the general public to do the right thing.
Overall, it appears these changes will bring renewed confidence to those apprehensive about returning to nightclubs, theatres, live music venues and attending festivals.
Meanwhile, a study in England found that two-thirds of people recently infected with the Omicron variant said they had already had Covid previously. And in recent days, the PM's spokesperson said mask wearing would now be "a matter of personal judgment."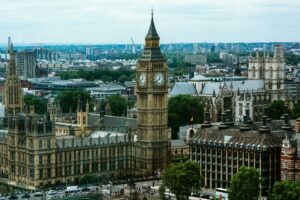 NDML asks 'When will the rest of the UK drop remaining restrictions for nightclubs and be in line with England?'
Alongside the NTIA, we are asking clients and customers to send a pre-formatted letter, asking them to take this question forward to their constituent country's government. This action takes a matter of minutes to complete and is fully automated, with little effort, but it is vitally important.
See the automated email and Find your MSP here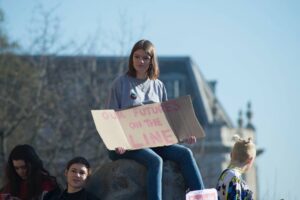 Nightclub COVID rules in Wales
Welsh nightclubs opened their doors Friday January 28th 2022 as rules are relaxed by Welsh authorities. Nightclubs had been forced to close since boxing day to help stop the spread of the Omicron variant – the only businesses closed outright by the Welsh government.
Under the updated rules, customers will be allowed to go back to the bar to buy a drink. Mandatory table service in pubs, bars and restaurants comes to an end. Self-isolation has been cut to five days and work from home is no longer a legal requirement.
However COVID passes will remain for nightclubs, large indoor events, concert halls, cinema and theatre visits. People will also no longer have to wear face masks by law in cafes, pubs, restaurants and nightclubs, but face coverings will still be required in most public spaces, including shops.
This is Wales at Alert Level Zero. First Minister Mark Drakeford said "We all need to continue taking steps to stay safe." The next formal review by Welsh Labour ministers is expected February 10th.
Nightclub COVID rules in Northern Ireland
This month nightclubs have been officially able to reopen, having been forced to shut on the 26th December. Dancing and indoor standing events are able to resume as normal in Northern Ireland and COVID passports restrictions have reduced. Bars, restaurants and all hospitality, except nightclubs, will not require proof of COVID status. Nightclubs and indoor seated events of over 500 people will be required to use a vaccine certificate system.
February 10th is the next date the Executive of Northern Ireland will meet to discuss changing current restrictions.
Nightclub COVID rules in Scotland
This week, restrictions in Scotland were returned to baseline measures. All hospitality businesses are legally required to collect contact details from customers and enforce mask wearing indoors, however they are not required to check COVID status before entry. Scottish hospitality has been told to continue to conduct and regularly review COVID-19 risk assessments. Manage your risks effectively with NDML today.
Customers and employees still have to wear face coverings in all the same indoor settings as before, such as shops, hospitality venues. A face covering will not be required for dancing, drinking or dining. The management of customer flow and sanitisation stations is still expected.
Nightclubs and large capacity venues are still required to utilise Scotland's COVID passport scheme – See here for guidance on the scheme. The rules stipulate that people over the age of 18 must show that they are fully vaccinated, or have proof of a negative rapid lateral flow test (LFD) or PCR within the previous 24 hours, before they are allowed entry. Venues this applies to include nightclubs, sexual entertainment venues, and indoor venues with more than 500 people in attendance.
Contacts of people with the COVID virus can take a lateral flow test every day for seven days rather than going into self-isolation. Anyone identified as a close contact who is over 18 and four months old and not fully vaccinated will still be asked to self-isolate for 10 days and take a PCR test.
---
For assistance with your risk management, or to learn more about which rules directly affect you and your nightlife business, contact your broker.
At NDML Insurance Brokers, it's our mission to ensure hospitality nightlife clients are prepared for all eventualities and remain financially protected. Talk to us today about the risks affecting your business and what rules and restrictions you need to be aware of at this current moment.