NDML are committed to supporting venues and helping to improve customer experience. We believe in giving hospitality businesses the tools and guidance to be successful; one proven practice being the modernisation of the ordering process.
Technology has played a vital role in getting the hospitality industry back up and running. The necessity for mobile food ordering apps has grown in demand, because, in no small part to the social contact requirements of the pandemic. With the need to limit queues and reduce touch points, mobile ordering apps have reinvented the customer experience.
But when social contact restrictions are lifted and the world returns to normality, will mobile ordering remain? We think: Yes – because of the range of benefits this new technology offers. It allows venue owners to go beyond their limitations and reshape their business. This list of benefits will show how mobile ordering apps enhance the overall performance of venues through increased traffic and customer satisfaction.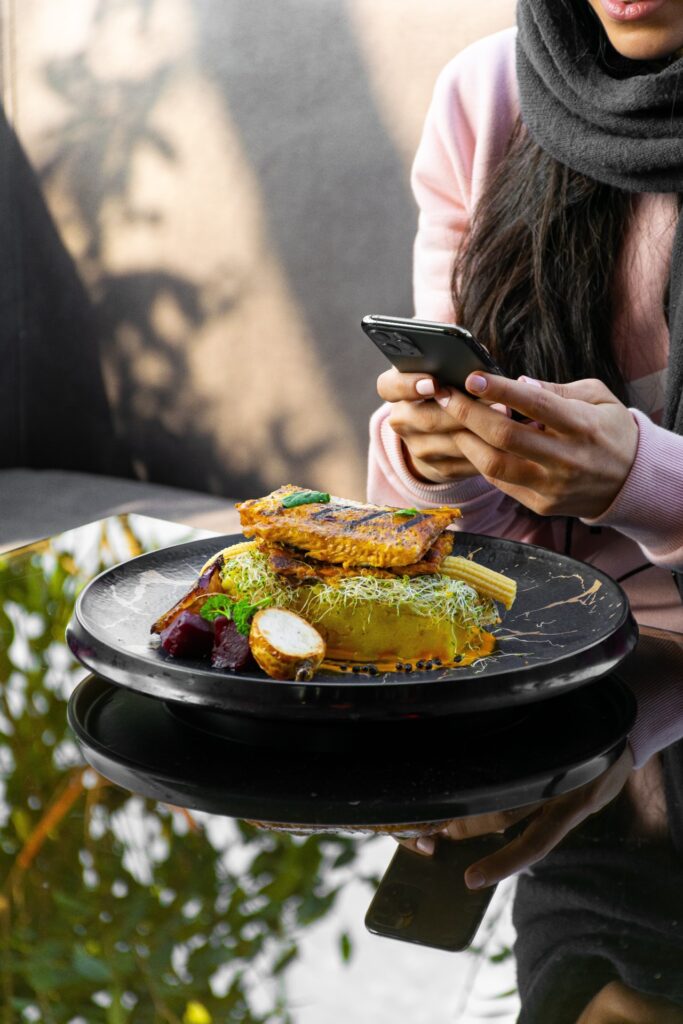 What are the benefits of mobile ordering apps?
Limit the spread of the virus
A key factor is the pandemic, which not entirely birthed mobile ordering apps but definitely fuelled their growth. Ordering from the table rather than standing at the bar or talking to the waiter will limit the risk of transmission. Technology in booking has eliminated queueing and mobile ordering apps have stopped the need for pin payment, removing multiple touch points.
Limit waste
Single use menus were popular to help reduce touch points in light of the pandemic. However they created a lot of excess waste. Moving your menu onto the app will help to limit waste and reduce the need for printing new material.
Streamline the ordering process
Easier, quicker and more efficient. Easier to order as the full menu can be previewed before attending the venue. Quicker as the ordering and payment process can be performed by customers at their table. And more efficient due to the order confirmation option often provided by apps for the venue to utilise.
Increase traffic
Ordering apps have shown evidence that using their platform has increased footfall for their clients. Being displayed on the application is an additional marketing outlet for your company. Show your customers you are forward-thinking and partnered with an app. Capture a new audience you know are invested in dining who may see your venue when ordering at other establishments. Exploring new marketing channels is always good for the health of a hospitality business.
Increased check sizes
Restaurants see a 20% increase in check sizes from online and delivery orders versus dine-in orders. Its perhaps an unexplained social phenomenon exactly as to why customers want to buy more items over an app than in person. Perhaps it is because the app offers no fear of judgement. Or more likely because the streamlining of the ordering process also brings the inclination for customers to order more food and drinks.
Instant receipt
No more splitting the bill. No need to flag down the waiter for the check. Customers will get their receipt instantly once payment has been made and the order confirmed. Receipts are instant and all refund and payment issues are resolved by the app.
Minimise the chance of mistakes
One less thing to worry about for your staff. Less components in the ordering process means reduced possibility of mistakes, be it with the order or the bill. Dietary requirements and allergenic information is made visible on the app, eliminating the danger of a mistake.
Easy to manage your menu
Mobile ordering apps allow venues to instantly change or rearrange their menu. Take off items which are no longer available without having to remove it from every disposable menu. Reduce any conflict between staff and customers on preferences or dietary requirements. With your menu being so easy to manage, you can fluctuate your offers day to day, change prices and choose which foods to highlight.
Quicker customer turnaround
No waiting to be served. No waiting for the bill. Customers can leave when they've finished as they pay before they eat. The best of both fine and fast dining, all in one. A quicker turnaround means more happy faces and more expected revenue.
No special hardware needed
No tablets or iPads to take orders, save yourself the cost. All that's needed is internet connection and the customers will order for themselves.
Customer data and feedback
Perhaps the most undervalued or overlooked aspect is the customer data which technology can deliver. See more clearly what your customers are ordering, what's working and what's not. Target certain meals to try with in-app advertising and images. Customers are also able to feedback directly through online in-app questionnaires and surveys.
What is Butlr?
NDML are committed to supporting venues, that's why we wanted to partner with a mobile ordering app because we firmly believe they are the future for the hospitality customer experience. We've partnered with Butlr, the ordering platform. Butlr already has a huge client base and thousands of customers using their application everyday. But they are different to other mobile ordering apps, offering unique benefits to venue owners:
No initial payment.
The app is free to start using, instead taking a 1.9% fee per transaction.
From start to finish for venues in just two hours.
Attractive display and user friendly design.
Live order tracking with the "Orders" page.
Fully transparent payment system.
Butlr customer support.
There is a way for venues to recover from the effect of the pandemic – by using innovative tech to reduce costs and improve user experience.

Contact Butlr to see how they are helping venues in your area to reach profitability sooner and to learn how their app can help your business achieve the same.
What is MySmartBar
Protect your staff and keep customers safe with contactless ordering. The MySmartBar app lets customers browse your menu and place orders from their phone.
MySmartBar is great for hospitality venues as with each order via the app, it also keeps a log of the customers details. They only collect the essential data needed, nothing more, as customer privacy is a primary concern. They store this data safely and securely, and can provide reports when requested for track and trace purposes.
Consider MySmartBar for your venue, enhanced your customer experience and help maximise your sales with targeted menus.