The battle between small venues and larger organisations continued this week, as the Morning Advertiser reported that the Coach & Horses pub in London is to stage a play as part of a battle to prevent the Pubco, Fullers from taking back their lease.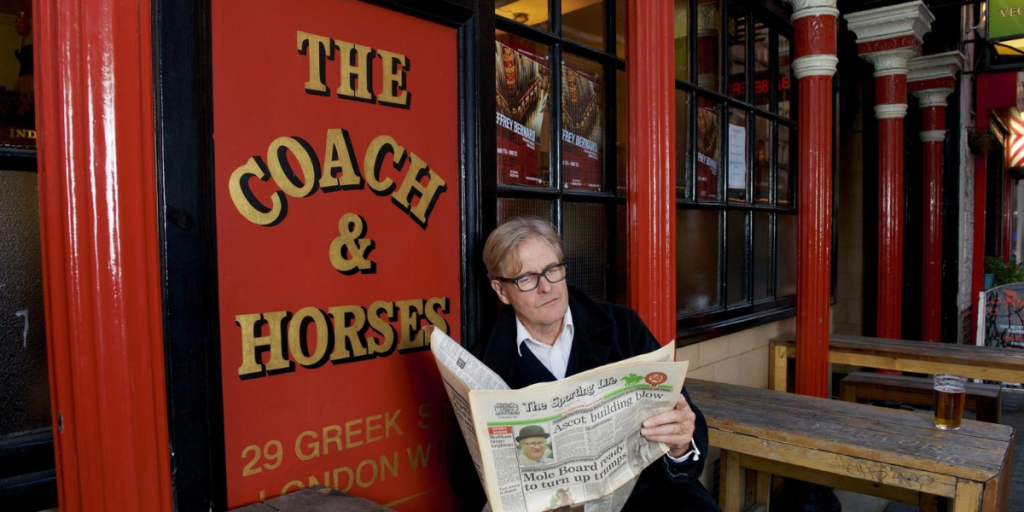 The disagreement seems to stem from the condition of the pub building, and Fuller's desires to keep maintenance in line with their other properties.
However, The Coach & Horses argue that the loss of their independence would leave a void in the local community. In fact, in this tweet, they question whether Fullers could preserve the reputation they've built:
Will a Fullers be able to preserve all that we have built? 
• Raised £26,000 for charities 
• Created a free Centenary War memorial
• Launched the Denmark street music festival 
• Organised the funeral of Soho Pam, a local homeless lady 
 #NOPRIDEINFULLERS #SAVECOACHSOHO pic.twitter.com/JL9liy5Cog

— Normans Coach&Horses (@CoachSoho) April 27, 2019



The plays the thing
In an attempt to showcase their history and legacy in the area, the pub is now staging a play which tells the story of (one of) the boozers most famous nights.
Downton Abbey actor, Robert Bathurst will play the titular character in the staging of Jeffery Bernard is Unwell, which depicts an alcoholic journalist's experience of being locked in the pub overnight.
It is a creative way to campaign, and with a well-known lead it should have commercial success even if they're unsuccessful in their ultimate goal.
Licensing issues
But not every pub and venue has a West-End play written about them. And there are very few that can call on a world-famous film and television actor to add international appeal.
Losing your license to trade or serve alcohol is devastating for any venue. In the majority of cases, it spells game over.
Unfortunately, the threat of licence removal seems to be getting more and more common. From financial instability to issues with security, councils and local authorities are trigger happy with what they see as an easy solution.
After all, it takes far less time to close a venue than it does to work with them to try and resolve the problems.
If your venue is threatened with loss of license, there are two key things to remember.
React early
If you're at the point where you're on the verge of losing your licence, you've left it far too late. The best way to fight a license removal is to stop the ball before it starts rolling. Build your defence early and show a commitment to deal with the issues which have caused the threat in the first place.
Work with industry professionals
Cases like these are easier defended when you work with experts who have been in the situation before.
A great example of this came earlier this year when the Landlady of the George Tavern in Stepney won a case preventing noise complaints from the future residents of a new development of flats next door. She enlisted the help of lawyer, Tim Taylor who has previously worked to secure a similar order for the Ministry of Sound nightclub in Elephant and Castle. It might not have been a licensing issue, but it shows what can happen when you work with professionals who have been there, done that.
NDML Business Protection
Those two reasons (among others) are key two why so many venues chose to take out our Business Protection Insurance.
Not only does the policy include a 24/7 support helpline with legal experts, rradar, but the policy was designed in partnership with late night leisure industry body, the NTIA.
It was created to bring industry experts together to draw on experience and design a cover that worked for venues.
If you'd like any information on NDML Business Protection, or you'd like to chat about the impact that license challenges can have on venues, call us today.