How to get your venue back in shape this year
After a dreary 2020 and 2021, your venue might be feeling a little bit rundown. Businesses have been under the weather recently; working under pressures of the pandemic, and perhaps needing a check-up to get back in shape. Maybe your venue needs a diet, burn off that extra debt they've accumulated, or even needs reconnecting and get back to building those relationships.
NDML are here to lay-out the steps to help venues kick-start their new year. Start the year fresh with our checklist of tips and tricks, giving your venue that crucial booster shot in the arm. Whether it's a nightclub that needs nurturing, a bar bolstering, or a dancehall decorating; NDML have the tools in place to help turn your new year's leaf.
A New Year Check-up
Getting a check up is always the best way to start the new year; it's the surest way of guaranteeing your venue is in the best of health and preparedness for what's to come.
Check all escape routes are reinstated, that fire doors are operable, that communal escapes are accessible.
Ensure fire safety equipment in place, operable, in service date and tested.
Check the intruder alarm is operable, in service date and tested.
Check any fuel supplies required are checked to be in good order, and safely turned back on.
Make sure emergency arrangements with third parties are back in place with any changes agreed and documented.
Ensure first aid stocks are available and in date, with any AED's operable.
Put heating and cooling equipment settings and controls back into normal operation.
Check any other building service controls are set back to normal operation with service and maintenance in date.
Consider the recommissioning of water systems. Ensure you are not at risk of legionella.
Check for any damage, water ingress, damaged pipes, and ensure fences and gates secure.
Undertake a full COVID-19 site risk assessment to control any potential exposure to employees or public.
Check licensing requirements of your local council in case there are any COVID-19 stipulations.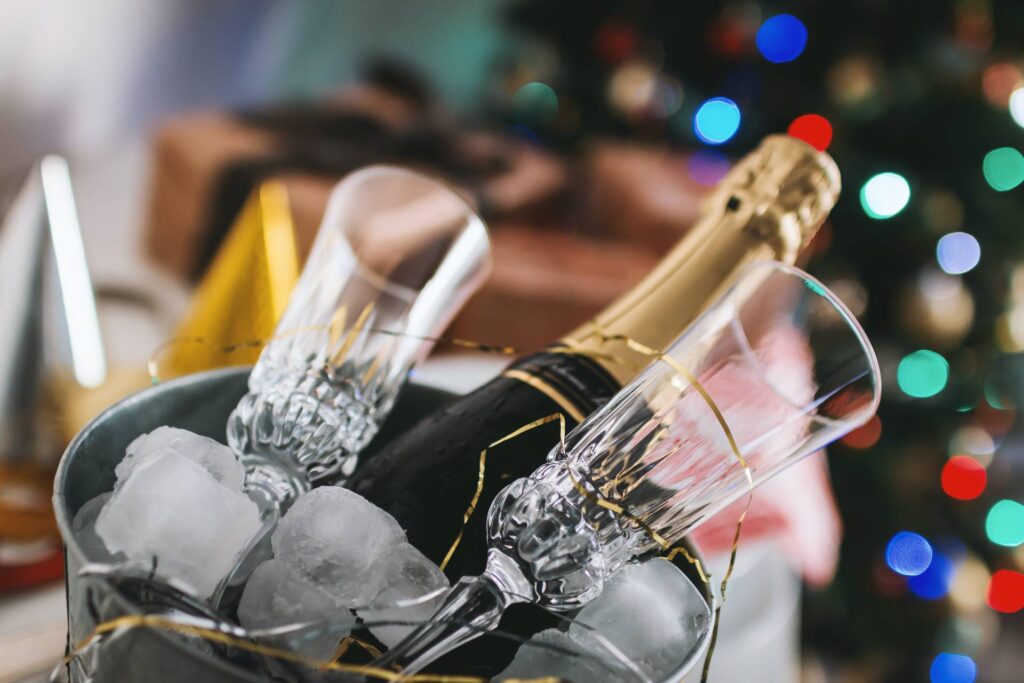 Write a Diet Plan
Savings can be made in all areas, including financial, eco-ethical and time management. Review your processes and assess how much wastage your nightclub accounts for. Christmas and the festive season can be very unhealthy, cut down on your spending or accumulated goods by reviewing what you do and don't need.
Review stock and clear out your storage areas.
Do an in-depth review of your spending and see areas where there is excess wastage on products or people.
Review the time schedules of employees, where you were under or over staffed throughout the year?
Check suitable coverage of trained staff.
Review your past year, where were opportunities missed that could have been taken advantage of?
How well is your recycling policy adhered to? Does your venue produce product wastage? How can this be reduced?
Review your risk assessment. Were you subject to a claim? How can you best prepare yourself as to not be made liable? – Contact your broker.
Learn a new skill, continue to grow
Make a new year resolution by investigating where your venue could grow towards. Perhaps your competitors are doing something you are not? The new year is the best time to explore these options.
Cyber security and data security – venues using a booking system or a ticketing system will collect data, this data is very valuable to certain illicit companies or individuals and venues are responsible for the safeguarding of the data.
New drinks menu – Vegan cocktails and mocktails are all the rage. Research new trends to try this new year.
Go plasticless – The NetZero initiative for Bars and Clubs is in full swing. Ensure your venue is doing the best it can for everyone's future.
Build new relationships – Be it in your community or with a new demographic. Market an event to a new audience, put on specific nights to cater to them and grow your consumer base. You could even twin with another venue in a different city; the possibilities are endless.
Talk to your broker – The best way to stay secured and stay up to date is by using your broker. NDML are here to help venues grow, and we'll be that safety net that offers you the confidence to make waves in your industry.
If you have any questions around opening your premises safely after new years, or encounter any issues when refreshing your venue, then the NDML Risk Management team can support you to ensure your venue kicks off the new year looking and feeling it's best.
Talk to our team to learn more about how we can support your business on 0344 488 9205