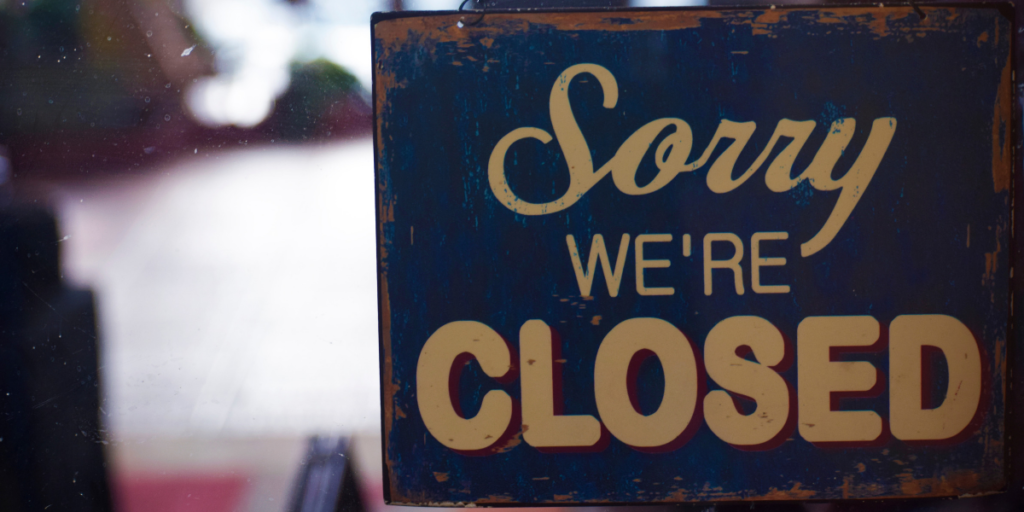 It's the elephant in the room that no one wants to talk about.
Wherever you turn, another venue is closing. It dominates local news, it's plastered all over social media; it's painfully obvious when you walk down our high streets.
We've reported on it a lot recently. From Church in Leeds to The Birdcage in Manchester, some of the country's best-loved venues are disappearing from view never to be seen again.
So why are they closing?
There's two main reasons why venues are closing at such an alarming rate.
The first is as a result of financial pressure. Landlords taking back leases (to earn more money from another tenant) or increasing rent to extortionate levels have seen bars like Shooters in Leeds close.
We've also seen bars and nightclubs crumbling under the pressure of huge legal defense costs when a third party has made a claim. If a venue doesn't have the right insurance in place, even a seemingly unsubstantial claim could drive them under.
What's more, (according to the Guardian), a survey of almost 200 small music venues found that 33% felt extreme, strong or moderate impacts from increases in business rates.
The second reason is pressure from authorities, whether local or national. We're talking legislation changes, revoking licenses, or changing the trading landscape (like we saw in Hackney last year).
Unfortunately, without proper support from experts who have been there and done that, there's not a lot that small, independent venues can do to combat the power of a national body or government.
So the pressures are all coming from somewhere else?
Yes, but that's not the whole story.
It's true that law makers and landlords can make things difficult for venues. But many businesses are also heaping pressure on themselves by not taking precautions to help themselves.
Too many venues aren't taking their risk management seriously enough in order to avoid huge claims against their insurance. And on that matter, too many aren't taking insurance seriously enough to make sure they're getting the right policy for them.
Not enough venues are joining together with organisations like the NTIA to help fight law changes before they're set in stone. And how many venues are seeking the help of their competitors when times are hard, even when that competitor has experienced the exact same type of pressure before?
What can we do about it?
The venues who are taking enough consideration of the things we've listed above, are thriving. And that's the real shame in this whole story; if more venues followed their example, we'd see a lot less closing down.
There's been a boom in recent years of new venues popping up. The appetite from customers is definitely there. If more clubs were closing because they weren't serving enough customers, that would be one thing.
But that's rarely the case.
Partnering with NDML
A long time ago, we made the decision to not just insure late night venues, but fight for the future of the industry as a whole.
So we teamed up with the NTIA to support their campaigns for a fairer playing field.
We also worked with them to create an insurance product, 'NDML Business Protection' that would cover venues for the pressures they actually face; not blanket cover that might work, might not.
We firmly believe that together, venues can help each other. When we use the expertise within the industry, we can help fight the unfair treatment.
It's why so many venues turn to us for help. They know that having been in the business for more than 20 years, we've seen all different kinds of risk and threat and know how to combat them.
If you'd like to chat about anything you've read in this article, or about giving your venue proper protection, contact us today on 0344 488 9205.