The Financial Conduct Authority (FCA) is taking court action to seek clarity on non-damage Business Interruption cover policy wordings. This will impact the outcome of many COVID-19 claims, so it's a particularly important court case to follow.
The eight day court hearing is happening between 20th – 23rd July and between 27th – 30th July.
Read our updates on the latest developments of the FCA trial here…
Day One Summary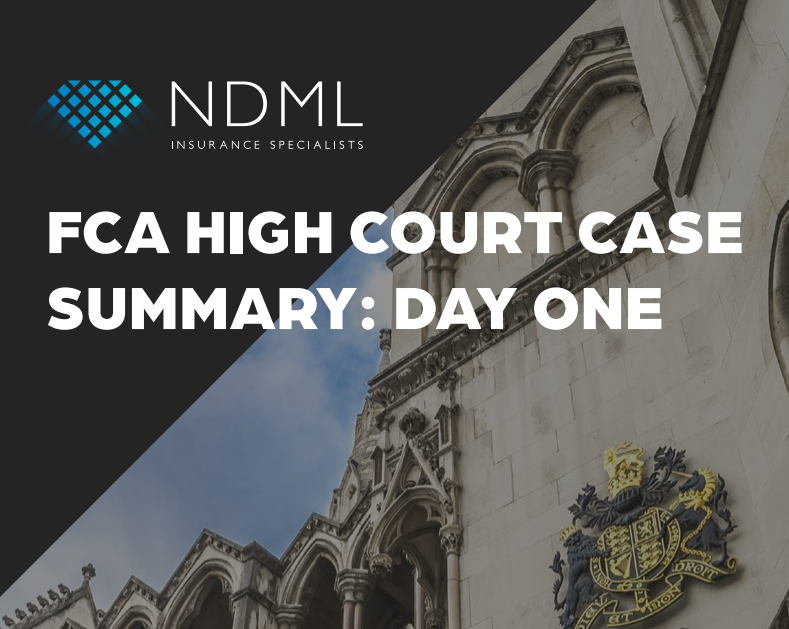 Day Two Summary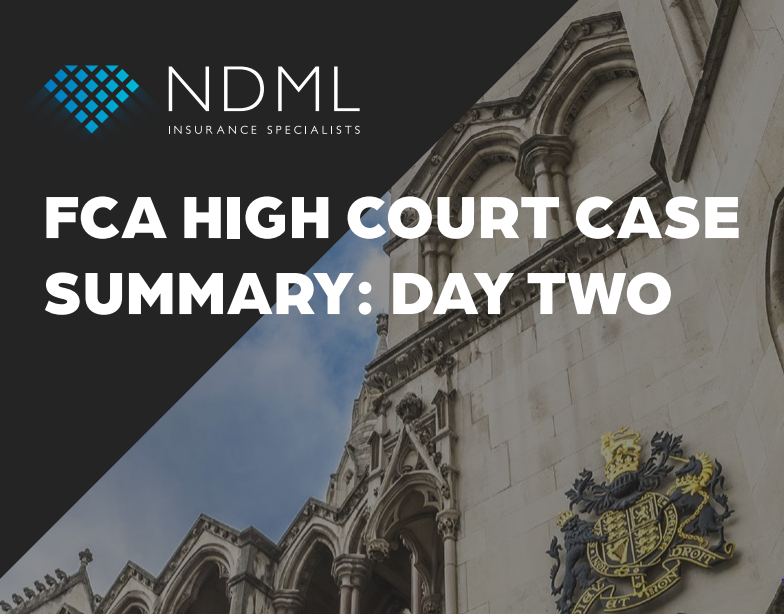 Day Three Summary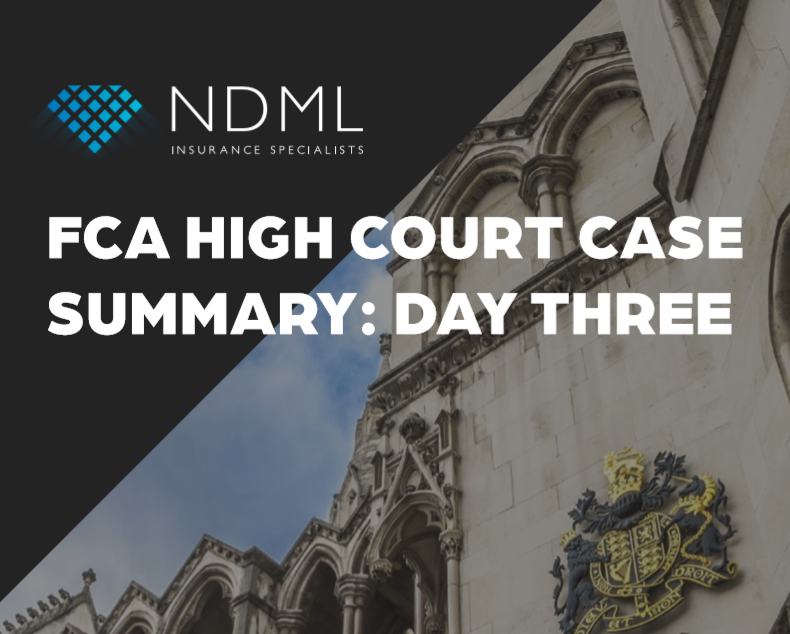 Day Four Summary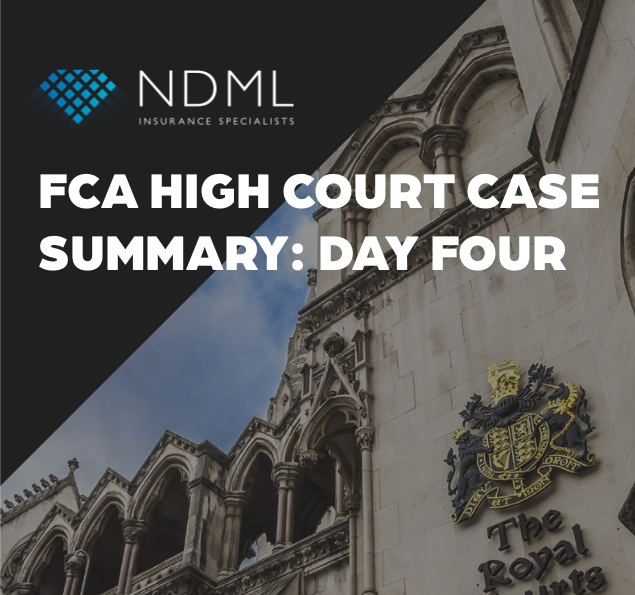 Day Five Summary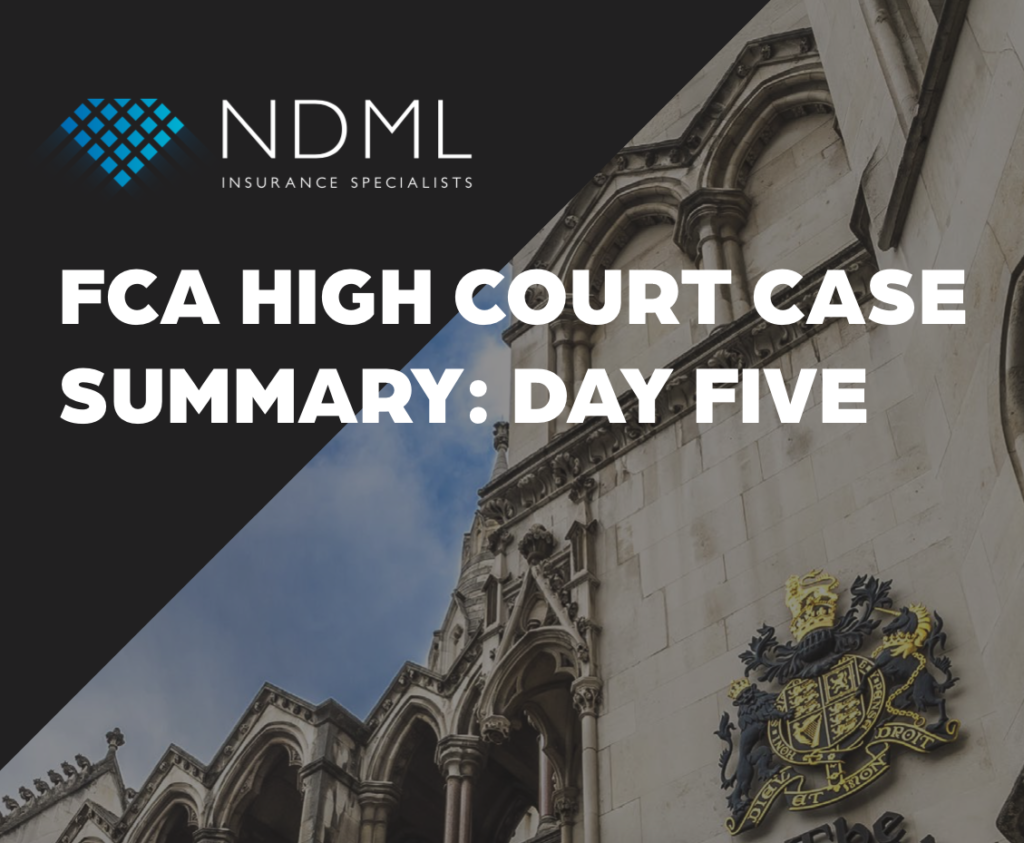 Day Six Summary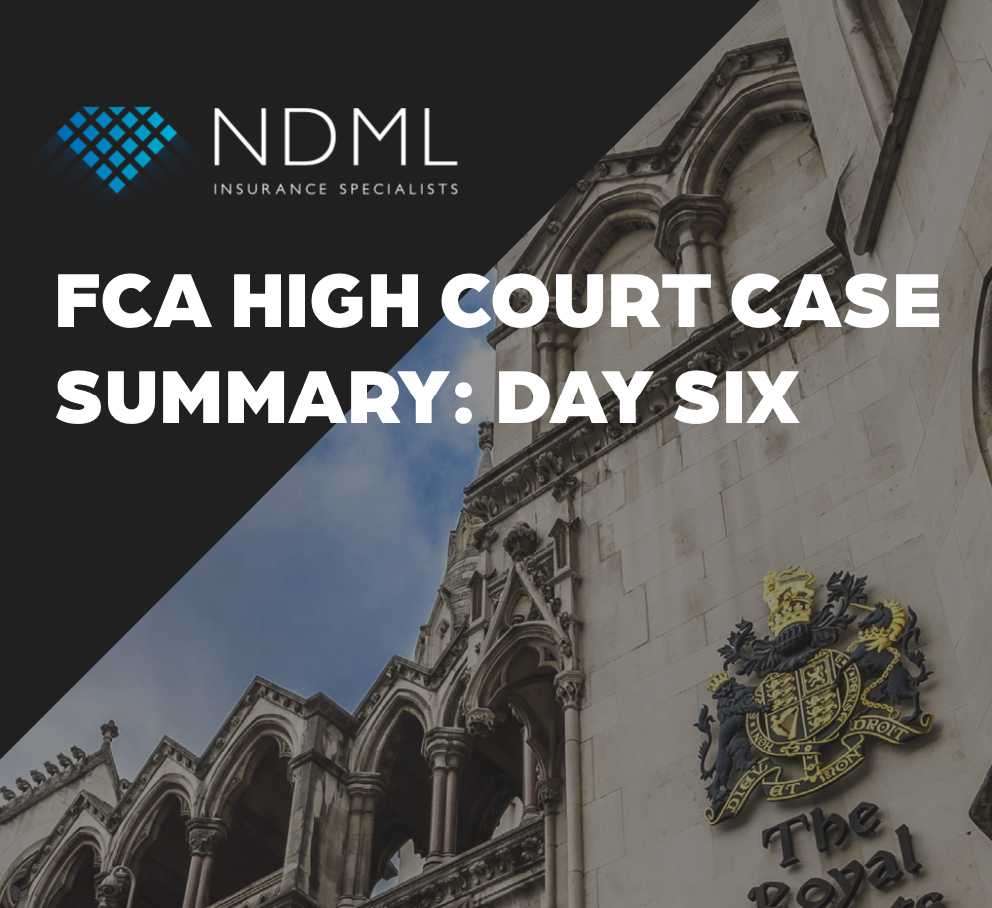 Day Seven Summary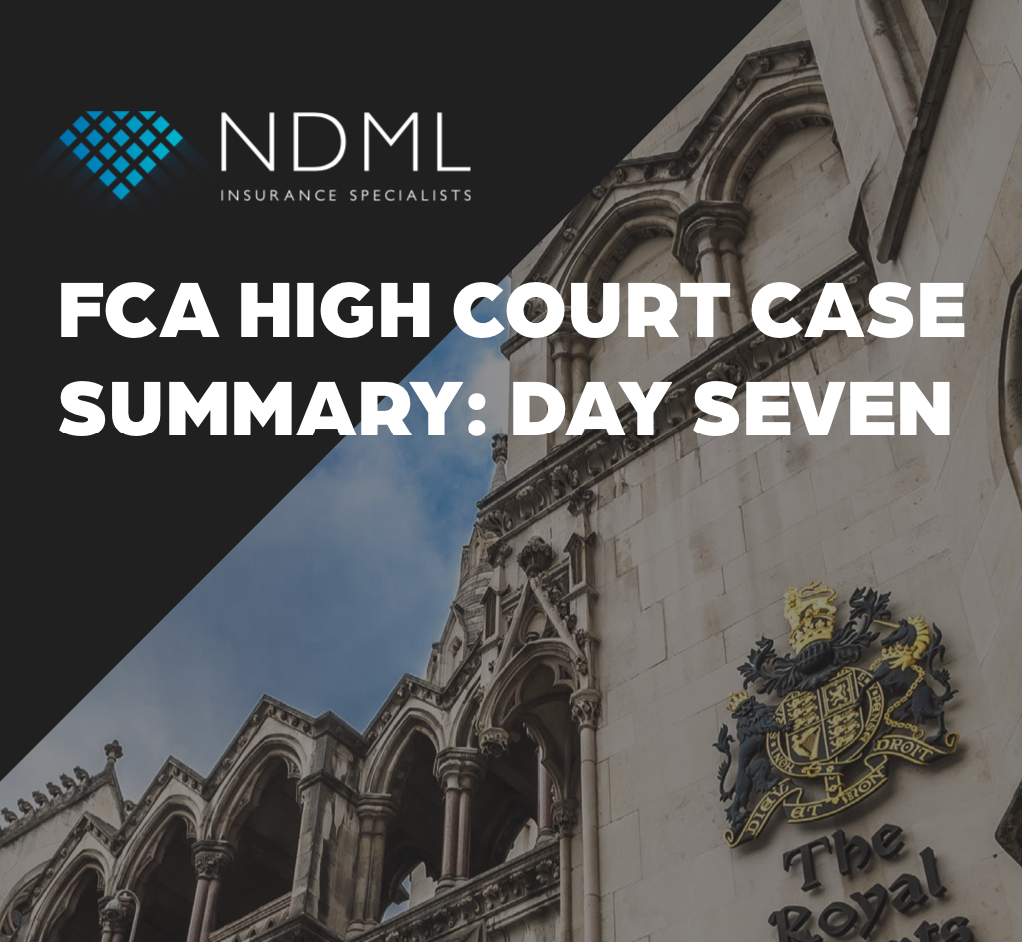 Day Eight Summary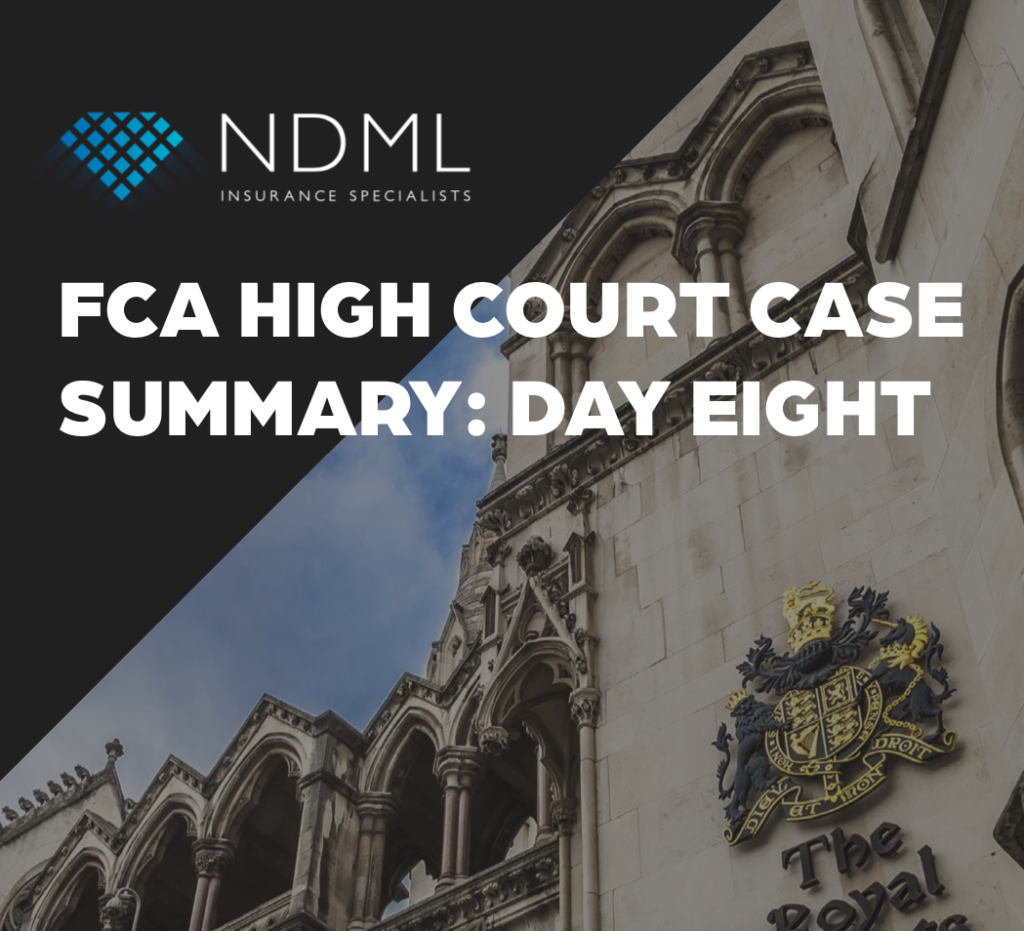 If you have any concerns or queries about how the court action could impact your business or claim, please contact the NDML team.