Luke Elford, Associate at Woods Whur specialist licensing and regulatory law firm, gives his view on the Business and Planning Act 2020…
On the 22nd of July 2020 the Business and Planning Bill was given Royal Assent and became the Business and Planning Act 2020 ("the Act"). This marked the culmination of just shy of a month of various stages in the House of Commons and the House of Lords.
About the Business and Planning Act
The Act describes itself somewhat pompously as "An Act to make provision relating to the promotion of economic recovery and growth." I'd describe it as an Act that:
creates a fast-track pavement licensing regime in England;
makes sweeping changes to the rules around off-sales; and
tinkers with the planning system.
The two parts that will undoubtedly be of interest to those hospitality businesses that are currently allowed to open (a moment's silence please for nightclubs and other venues who remain shut and without a roadmap to re-opening, as well as those who will never come back) are pavement licences and off-sales.
To understand what the Act does, it's worth having a quick refresh of what the rules were prior to its introduction.
In terms of pavement licences, it's fair to say the rules very much depended on where your business was located. Some councils enforced strict pavement licensing regimes, some councils didn't have any sort of regime at all and most councils were somewhere in-between. In short, pavement licensing was a bit of a nightmare.
Licensing was more straightforward (he says). The Licensing Act 2003 came into force in 2005 and by and large the same set of rules have applied ever since subject to the odd change here or there. Licences (and we're talking about Premises Licences authorising the sale of alcohol) came in three types – licences that permitted on-sales only, licences that permitted off-sales only and licences that allowed both. It's sometimes easier to think about those distinctions in terms of the kinds of premises they apply to:
A bar might generally be expected to have a licence for on-sales* allowing customers to purchase alcohol and consume it on the premises;
A supermarket might generally be expected have a licence for off-sales* allowing customers to purchase alcohol and to take it away and consume it elsewhere; and
A pub might generally be expected to have a licence for on and off-sales* allowing the best of both worlds
* – there are of course exceptions to every rule and these examples are used for illustrative purposes only.
So what, then, does the Act change?
Pavement Licensing
As highlighted at the outset, the Act creates a new "fast-track" process for pavement licences the key features of which are as follows:
A premises can apply to its local council for a pavement licence to put removable furniture on the highway in order to serve food or drink there, or for people to consume food or drink that they've bought at the premises
The application fee for a pavement licence is capped at £100
That a pavement licence constitutes deemed planning permission – so no more planning applications just to stick a few tables and chairs out
The consultation period for a pavement licence is 7 days beginning the day after the application is made
Any pavement licence will last for at least 3 months and if no period is specified, the pavement licence would last until 30 September 2021
The onus is on councils to determine these applications quickly otherwise the pavement licence is deemed granted
Sounds great in theory right? As with all things, the devil is in the detail. First, councils were given powers to determine how applicants make their applications. Second, councils were given powers to decide what information should accompany an application. Finally, councils were given powers to prescribe standard conditions to any pavement licences granted by them. What that's meant in practice is that:
A significant number of councils weren't ready for the Act and didn't have a process in place for Applicants to apply for pavement licences on day 1;
Some councils were asking for silly amounts of information with the application in order to process it; and
Some councils have imposed quite strict controls on what people can and can't do with their pavement licences in the form of standard conditions.
I'm sure everything will settle down over the coming weeks but the first couple of days of the new regime was, to be frank, a bit of a mess. Any business wanting to get a pavement licence is strongly encouraged to make sure they have checked what their particular council's requirements are and that they have all the documents ready before applying and handing over any money. Alternatively, to engage a professional to make the application on their behalf.
Off-sales
The other headline grabber in the Act was a relaxation around off-sales until 11pm every day until 30 September 2021, but again – the devil is in the detail!
The basic position is that:
A premises with a licence for "on-sales only" will now be able to provide off-sales too unless there is a good reason why they can't; or
A premises with a licence for "on and off-sales" that contains restrictions around how off-sales are provided will see those restrictions lifted.
But here's the rub, the new rules only apply if the premises hasn't been subject to a disqualifying event. Disqualifying events are:
In the last 3 years before 22 July 2020 the premises applied for off-sales and was refused;
In the last 3 years before 22 July 2020 the premises applied to add off-sales to its licence and was refused; or
In the last 3 years before 22 July 2020 the premises licence was varied or modified (for example through a review application) to exclude off-sales.
This means that before premises can even start worrying about how they're going to take advantage of the lovely new rules they need to do some digging and make sure 1 to 3 don't apply to them. In some cases (as I have found investigating this for clients of my own) this is easier said than done and is about more than just looking at the Premises Licence. Premises may have to look back at their old applications and even sub-committee papers to work out whether a disqualifying event applies.
In effect, there are two ways of finding out:
Ask an expert
Ask the council, which is what the government guidance suggests you should do.
The problem with asking the council is this – how good are their records and will they get it right? It's not beyond the wit of man to envisage a situation where a premises is told they don't benefit from the exemption and for someone else to take a look and decide that they do. Without wishing to blow my own trumpet I would strongly suggest that any premises that fancies taking advantage of the new rules seek specialist advice before getting underway.
Restrictions
So what about licences that authorise on and off-sales, but contain restrictions around how off-sales can be provided? Well, the Business and Planning Act says that those restrictions won't apply however, it's hugely important to look at your restrictions against the Act. The Act identifies three specific examples of conditions that will no longer apply:
a restriction on the time that off-sales could be made;
a restriction on off-sales being provided in open containers; and
a restriction on off-sales being made for delivery.
That's great, but if you spend as much time looking at Premises Licences as I do you'll soon realise that off-sales conditions are as different as the councils that impose them and that there are sometimes other conditions, for example a condition obliging a premises to sell alcohol with food, that will still bite (pun somewhat intended) despite the Act.
The Act has also given councils sweeping powers to deal with any premises that misuses the new rules. So be careful, any new freedoms can be taken away quick smart.
In conclusion, if you were sat there hoping the Act was revolutionary and will allow you to do all sorts of things you couldn't before, don't because it doesn't!
My top tips
Any business thinking of taking advantage of the new rules on pavement licences or off-sales should consider the following…
Do your research and don't rush into anything. Have a look at what's on offer and what the requirements are
See if you can get hold of a copy of your council's standard conditions for pavement licences and have a look through them. Are they going to stop you from doing what you want to do?
Think about how things will work in practice. You may be required to spell this out in the context of an application and if you haven't thought about it you won't be able to
If you want to make use of the off-sales provisions you need to make sure you're on good ground and that a disqualifying event hasn't occurred
If this all seems like too much work – hire someone to do it for you. Those who do it all day every day are likely to be better placed than those who don't.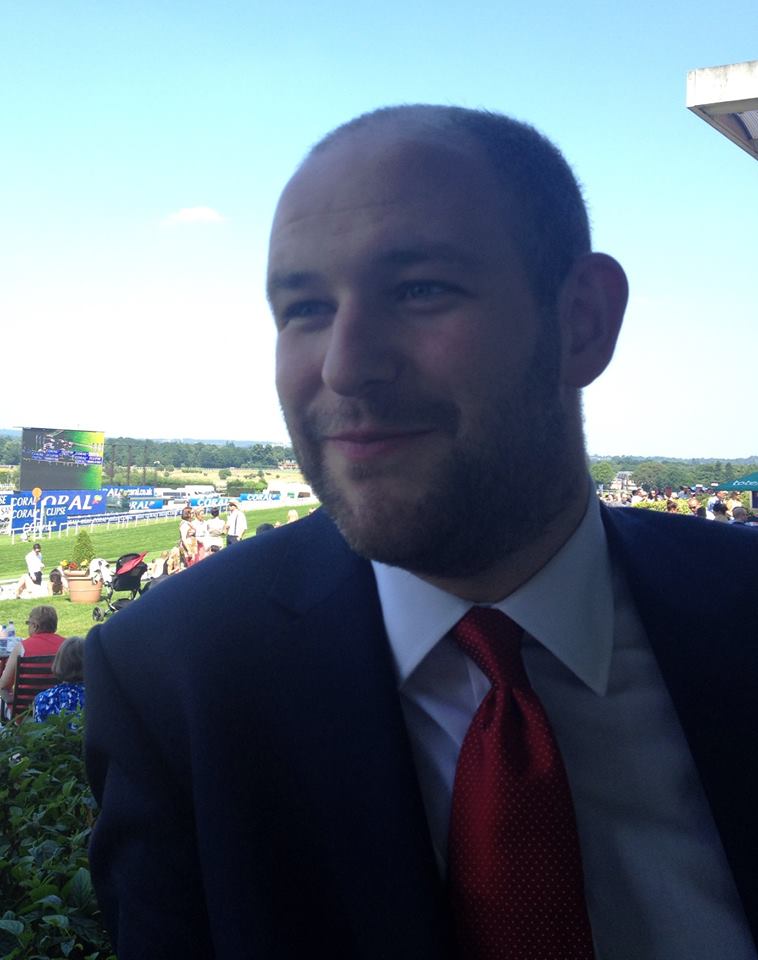 About the author
Luke Elford is a solicitor specialising in alcohol and entertainment licensing and is widely regarded as the rising star of the field by the two independent legal directories, Chambers & Partners and The Legal 500. He acts for a wide range of clients throughout the night time economy including some of London's most iconic nightclubs. Luke regularly appears for operators in some of the most complex licensing applications and contentious reviews/summary reviews.