Reflecting on the success of festivals this summer, we question why festival culture is so popular and how nightclubs can take inspiration
With a huge return post-pandemic, festival fever has hit the nation. Glastonbury saw a come back after cancelling two years in a row, Parklife returned to it's usual June slot after being postponed to September last year, and the Isle of Wight festival once again offered regular escapism to avid festival-goers. But with Creamfields, Boardmasters and Reading & Leeds Festival still to come (at the time of writing); how can nightclubs hope to compete against such huge ticketed events?
Nightlife is very much still in recovery mode after the pandemic. Many nightclubs are either under new management or repairing holes in their budget, and local bars and pubs are exploring ticketed events. Businesses are having to diversify their offering, hoping to appeal to a newer, younger crowd who perhaps haven't experienced true nightlife before. Catching customers where you can, now is the time for nightclubs to be exploring new routes and evolve. One such avenue is to replicate the success of festivals.
To reproduce festival culture or to be influenced by the festival phenomenon has been dubbed by researchers as festivalisation. Exploring the historical festivalisation of nightclubs is very fruitful, however they more specifically focus on how festivals and the festivalization phenomenon influence the way nightclubs function. Instead NDML want to investigate what festival culture is and what nightclub owners can do to replicate its popularity.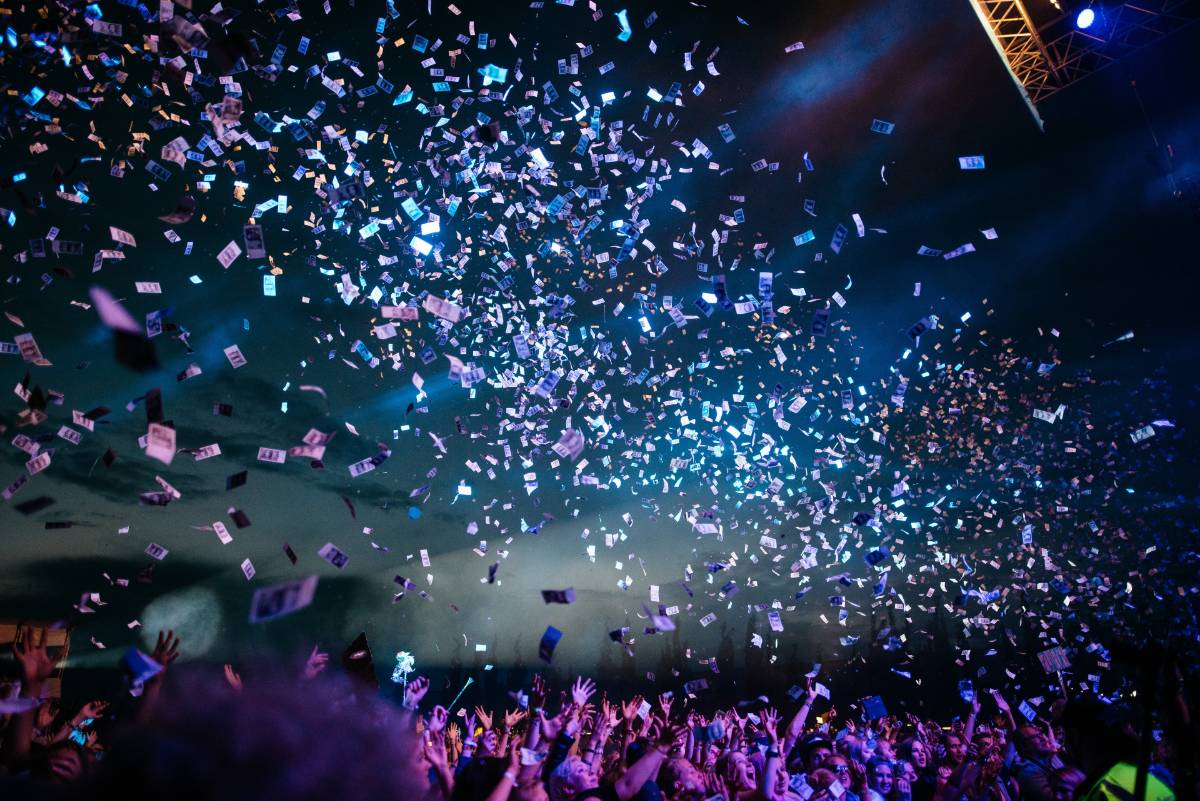 What is the festival culture?
Festival culture cannot be underestimated, it is multifaceted and varied. Festival culture comprises of, but is not limited to, several points of interest:
Community
Perhaps best exemplified by Pride festivals, Creamfields, or the Long Road festival; festivals become a microcosm of what they represent, where individuals come together to share their similar interests and are accepted and included. This tribal unity takes priority, helping people find themselves within a group, or even offer a lens into new worlds.
A sense of community is so important for mental health and wellbeing. Post-pandemic, nation-wide, a wave of support for nightlife was available to be capitalised on. Forward-thinking operators have used this opportunity to build a community around their venue. Tristan Moffat, Operations Director for The Piano Works explains why nightlife is critical to creating a sense of togetherness for the wider society.
"This is where people get to blow off steam and have fun. It's so important for people's mental health, for combatting loneliness, its networking, it's friendship building. These are all part of being human. I can't stress enough how important it is; people need to have fun, they need to be together." Says Tristan Moffat when talking to NDML.
Great live music
There's a key separation within the nightlife industry, that being those who implement live music and those who don't. For most nightlife businesses, live music is not necessarily required for their business to thrive; however for those investing in live music, they are the ones tapping into the benefits of festival culture.
When discussing the importance of live music, Tristan Moffat says: "We are all about people being together, singing together, dancing together. All of our businesses are trading strongly which shows just how much people missed that. I don't think the pent up demand [for live music] is going anywhere, it's been a huge part of our society for hundreds and thousands of years."
Implementing live music as part of your offering will bring a string of benefits. Lining up acts and moving closer to ticketed events with special guests seems to be the trend.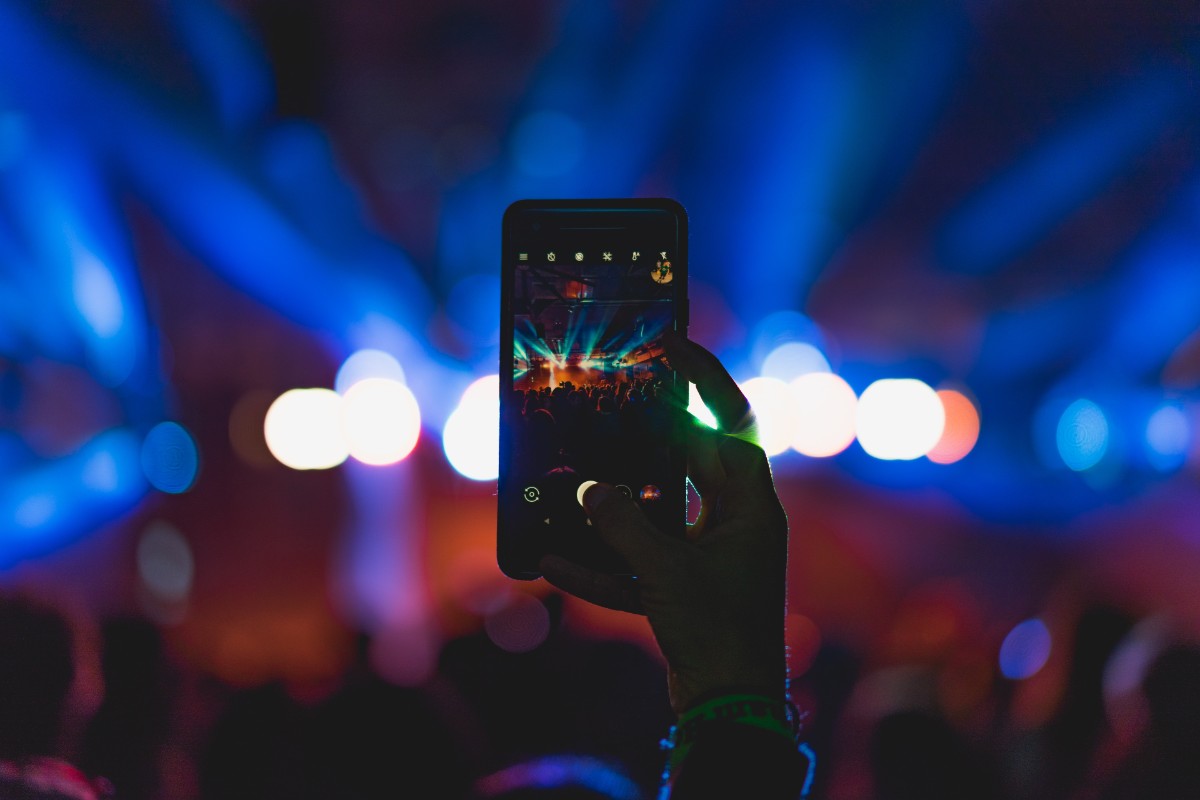 Big billing
Big names bring in a crowd. Putting on a show is the quickest way to grow. Limited time events are a once-in-a-lifetime USP which will increase business.
Just prior to lockdown, the trend of celebrity club appearances took off. The Chucklebrothers, Ex Love Islanders, and popular MPs seemed to feature every week in local venues. Meet and greets are now synonymous with student nights, every graduate having met a Game of Thrones star or Hollyoaks actor.
What has become known as Kardashian Kulture, the more instagrammable your venue the better. People seem to be on the perpetual search for their next Instagram post; festivals top the billing in summer, with Glastonbury receiving 1.015 million hashtagged posts between the 22nd and 26th June alone. Recreate those special moments for your customers by going all out, equally benefitting from the increased advertisement.
Try to recreate those moments for customers. Tristan Moffat talks about how the customers played a role in his venue's best moment: "Four hundred people all got their phones out, put their torches on, and were singing Don't Look Back In Anger. It was incredible, they had their phones out for the whole song. That was the absolute peak, it felt like Wembley."
It's worth bearing in mind, your club may not be financially covered if you are putting on an event and expecting a large capacity than usual. Ensure your insurance policy covers your venue at all times, and speak to your broker at NDML before putting on an event.
Diversity
Cameron Leslie founder of Fabric Nightclub has used the time over lockdown to adapt his venue. He describes why he has differentiated his three rooms and how that has created a diverse offering.
"The relationship between the spaces has been critical to creating this mini-festival. An opportunity for people to see different artists at different times in different rooms, with even the rooms going through big changes. There's always something different going on, even in one night. Over a whole weekend that's a whole breadth of different experiences." says Cameron when talking to NDML.
Providing a wider offering of music in one night helps shape a customer's experience. Large festivals are praised for giving audiences the freedom of choice, and this choice can also be offered on a smaller scale in nightclubs. Improve the customers experience with diversity, and also increase your odds of bringing in a wider audience.
Diversity is a key component of festivals. They are a lens into other cultures and are a great way to celebrate races and representations. Parklife in Manchester was praised for it's highly diverse line-up and varied music genre; so-called "world music." Plus, more than half of the performers at London's Lovebox festival in 2019 were Black, helping to better reflect wider society. However, dance music from white male artists still dominate set-lists. Both festivals and nightclubs still have a way to go, but challenging the norm is perhaps the best way businesses can reach a new audience.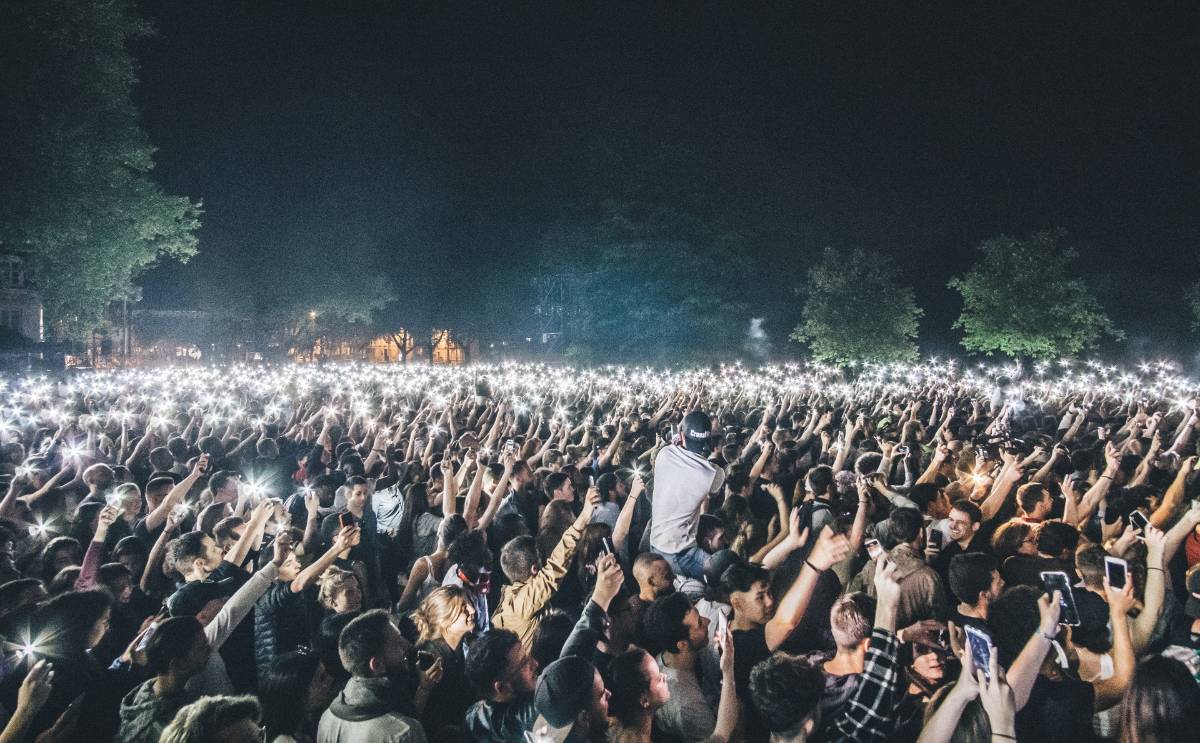 How can nightclubs take inspiration from festivals to improve their venue?
1. Themed Events
Alice in Wonderland, James Bond or spotlight a decade, giving your night a theme will help build that sense of community. Many nightclubs already implement themed nights and it helps increase diversity of your offering with the set-list being filled with music the DJ wouldn't usually play.
2. Spread awareness for a cause
Provide a lens at your venue that draws customers out of their everyday bubble. As well as looking favourably on your company, rising money for a cause shows you are an ethical and responsible business. For example, The Piano Works wanted to support the Ukraine effort, they created a Ukraine flag inspired cocktail, and also produced a Hero Charity Single.
3. Live music
It may require a ticketed event, a stage with space and some preparation, but live music is definitely worth it. Live music encourages creativity, guarantees unique performances and allows the showrunner to engage with the audience. A live musician can manipulate the different sections of the music to emphasise their effect on the crowd. The variety of live music available also allows for other music genres and brings in new crowds to your venue.
Implementing live music is the best way to support local artists and grassroots music, creating a cultural hub around your venue.
4. Broadening horizons
Variety and flavour are important for keeping your nightclub venue relevant in today's fast-paced society. Don't pin down your venue with any one genre or theme, this only restricts your operation. Try new experiences and see how your regulars respond. Employing ticketed events
5. Market behind a name
Festivals are excellent at branding themselves. They list their USPs clearly and deliver guaranteed unique experiences. Using the consumer base to market for you is key. Create a hashtag and a buzz behind your business name or event name, and then allow your audience to be your outlet. Keep your socials regularly ticking and keep your audience engaged. Advertise your event well in advance and ensure you have adequate public liability cover.