UK Announce Plan B rules on COVID passports for nightclubs
New rules requiring customers to have COVID passports to enter nightclubs in England have been announced by the Government. These rules also affect indoor venues holding more than 500 people and outdoor venues with a capacity of more than 4,000.
These announcements and changes come as the new Omicron variant shows to be surging on UK shores. The news rules are supposed to help stop the spread of the variant through the Christmas period, a period which is crucial to the business welfare of nightclub owners, nightlife, retailers, stallholders and entertainers.
The nationwide COVID-19 rule changes were dubbed "Plan B" by the Health Secretary, announcing them while being heckled in the Commons.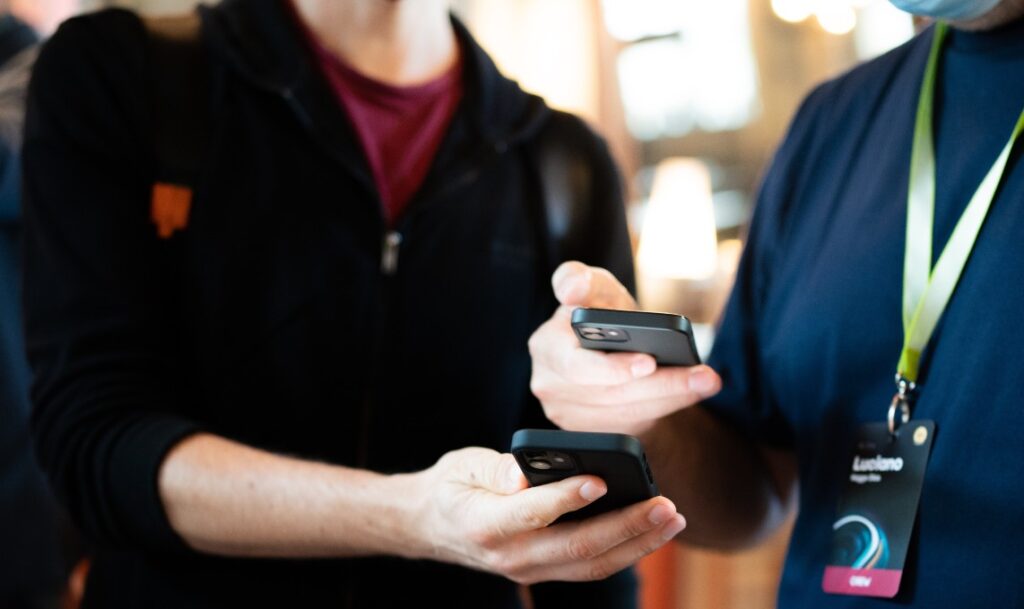 So what are the burning questions on the minds of venue owners across the nation? NDML provide answers – here are the 5 key things you need to know about Plan B and nightclub vaccine passports.
---
Questions about COVID passports for nightclubs answered
1. What are the nightclub vaccine passport rules?
The new rules will not just affect nightclubs, but also all of the hospitality and leisure sector in England:
From Friday 10th, face masks will be required in more public settings – including theatres and cinemas and places of worship.

From Monday 13th , people will be asked to work from home where possible
From Wednesday 15th, the NHS Covid Pass will be required for nightclubs-goers, indoor unseated venues with more than 500 people, unseated outdoor venues with more than 4,000 people and any event with more than 10,000 people.
Daily testing will also replace self-isolation for people who come into contact with an infected person. Staff members of nightclubs must take a lateral flow test daily.
A negative lateral flow test should also be accepted by venues for customer entry. NHS COVID passports are available on the NHS app or by letter in the post if requested. You are permitted a vaccine passport if it's been two weeks since your second vaccination.
Rules are slightly different in other parts of the UK.
For Wales:
NHS Covid Pass needed for entry to nightclubs, cinemas, theatres and concert halls and many other indoor and outdoor events
working from home wherever possible
face coverings compulsory on public transport, and in shops and hospitals
For Northern Ireland:
A limit of 30 people from different households mixing indoors in domestic settings
face coverings compulsory in shops, indoor seated venues and visitor attractions, public transport and some other settings
vaccine passports for venues including nightclubs, bars and cinemas
For Scotland:
physical distancing rules remain in healthcare settings such as hospitals, GP surgeries and dentists, where the 2m (6ft) rule applies
face coverings still compulsory on public transport and inside places like shops
indoor hospitality venues must collect customer contact details
working from home where possible
all over-18s required to prove their vaccine status at nightclubs and all other venues
2. Why do nightclub goers need vaccine passports?
The measures are intended to slow the spread of the Omicron variant over Christmas. Perhaps forgetting his promise not 2 weeks prior to "save Christmas" Prime Minister Boris Johnson announced the measures, saying businesses would have a week to introduce them.
The Omicron variant currently shows no increased risk to life or a resistance to the vaccination programme, yet it is expected to be the dominant variant within the next few weeks.
Why nightclubs have been targeted and singled out. And not bars, restaurants, pubs hotels or other nightlife is anyone's guess – but NDML is seeing this as a small mercy rather than condemnation. However it does not subvert the fact that nightclubs will be devasted by this news. It's not just as much that vaccine passports will see a reduction in the customer-base (although Covid passes, when implemented in Scotland and Wales, did cause a 30% and 26% drop-off in trade respectively), it is the purported stigma against nightclubs, that they are not safe places which could greatly affect trade.
3. What's been the reaction to vaccine passports for nightclubs?
NTIA chief executive Michael Kill commented with a damning statement:
"The UK Government have twice ruled out Vaccine Passports before twice changing their mind. The pre-Christmas period is absolutely crucial for our sector and reports today that Plan B including Vaccine Passports will have a devastating impact on a sector already so bruised by the pandemic."
"The Government's own report on the subject concluded that vaccine passports wouldn't even have a significant impact on virus transmission. You do, therefore, have to question the timing and rationale for this announcement. Is this sound evidence-based public policy making or is this an attempt to move the news agenda on from a damaging story about the Downing St Christmas party? Nightclubs and bars must not be thrown under the bus for the Prime Minister to save his own skin."
Industry leaders have warned that nightclubs and bars will suffer the most from the new restrictions announced by the Prime Minister. New COVID restrictions that threaten to wipe £8bn off its sales at the height of the festive season.
To implement new rules at such short notice, in the middle of the festive season, without any financial aid, it's scandalous. Nightclub operator Rekom, which has more than 40 venues across the UK, said it was "disappointed, but sadly not surprised" by the government move.
Peter Marks, chairman of its UK board, said "It is not only unjust to single out the late-night sector, but it will have no impact on transmission rates," as there was "no evidence anywhere in the world" that nightclubs had caused an increase in COVID cases.
4. When will the rules on COVID passports for nightclubs be implemented?
Venue owners should have preparations in place by Wednesday 15th December. NDML recommends operators get their systems and processes in order as soon as possible to help resolve any issues which may appear early on.
Remember to talk to your broker for advice on COVID-19 risk assessments and preparations
5. What do nightclubs need to do to prepare for Plan B?
Learn how to prepare for the new Plan B rules here. NDML lay out a step by step plan on what you need to do to get ready for opening under Plan B rules, including accepting COVID Vaccination Passports and COVID safety precautions.