Our Wellbeing Pack acts as a key resource for managers and employees within the night-time industry.
The pack includes:
Background information about wellbeing and the night-time industry
Manager's Wellbeing Checklist
Easy-to-implement wellbeing strategies
A survival guide to shift work
Nutritional advice
Resources and further information
NDML's wellbeing partner We Are Wellbeing are on hand to help businesses develop an ongoing wellbeing programme. This incorporates training sessions and seminars across a range of key wellbeing topics. Prioritising wellbeing has important business benefits. A happy, engaged staff are more likely to be at their most productive and work harder to help your customers. Plus, reducing the number of sick days taken due to mental ill health can really help businesses save money and improve the lives of their team.
A key element of the pack is our downloadable Wellbeing Risk Assessment. This helps managers identify key risk factors and put measures in place where possible to reduce staff stress and improve overall workplace wellbeing.
Download our FREE Wellbeing Risk Assessment Template below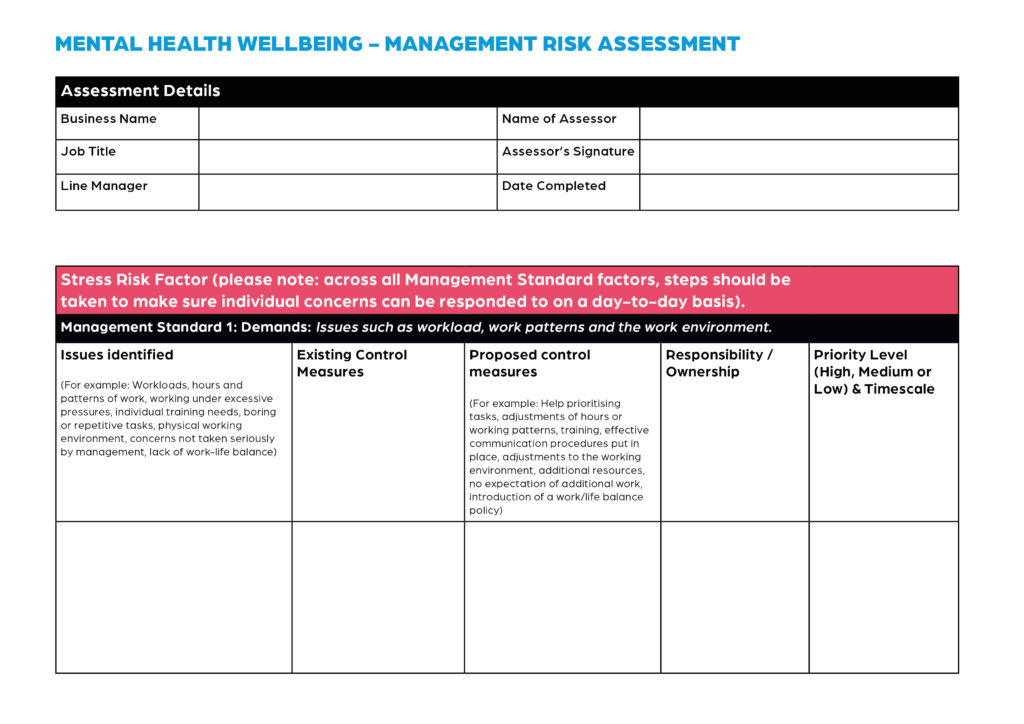 Download the FULL Night-Time Industry Wellbeing Pack
If you have any questions about the pack, or would like to talk to us about We Are Wellbeing's services, get in touch with the team.