You are now looking at our new website. The website is now faster, smarter and easier to use.
We have redeveloped and updated the website at NDML. We hope you enjoy the quicker load speeds, intuitive design and easy access our site provides.
We ask our two inhouse designers; lead web developer, Dale Barfoot and head art director, Matthew Dickerson; how the website has changed for the better.
---
Q: How much has the website changed?
Dale: We have had our full in-house brand team redesign the site to reflect our image and the quality of the service we offer.
Matt: The entire site has been overhauled from front to back. While I was designing each element I had our customers in mind; offering a bright, vibrant and easy experience. I wanted to modernise the look and make it as straightforward to navigate as possible.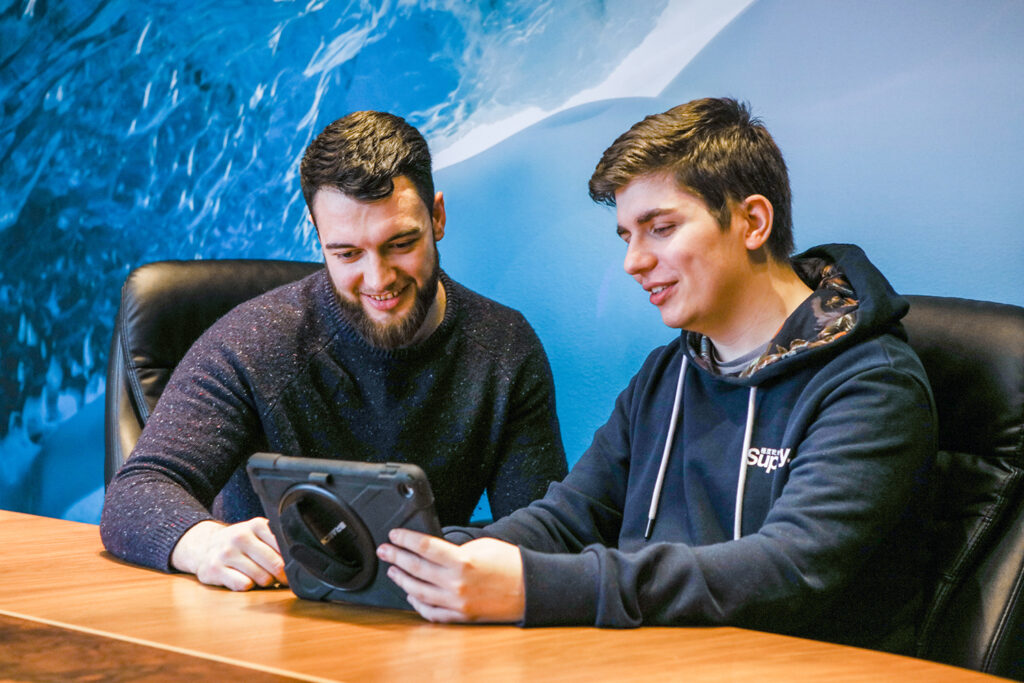 "Designed with you in mind,"
Q: What's happening behind the scenes?
Dale: Behind the scenes, we are using WordPress with a combination of some of the most popular tools and plugins. This provides the easiest and friendliest experience, not just for our customers but for our content team who need to use the website to put out great informative pieces. Our aim is to help business owners everywhere, and this starts and ends with making our website as visibly engaging as possible.
Matt: We're constantly reviewing how each element works and how customers interact with each page, so that we can be sure everything is operating as it should.
So Dale, what's your favourite part of the new website?
My favourite part would be a tie between the home page and the NDML history page.

The home page captures a little part of the whole site and I think it really sets the tone. The NDML history page is very eye-catching with its use of colour and illustrations, as well as explaining the history in an interesting way.
So Matt, what's your favourite part of the new website?
I love it all!

But honestly I really like how everything has its place and this allows our messages and key information to stand out in bold.