Temporary Pavement Licensing Extended
Two years on since the Pavement Licensing Change by the Business and Planning Act and an extension was announced in June to extend the successful scheme to September 2023.
The Pavement Licenses Change is the temporary legislation brought in by the Government to assist and fast track applications for businesses that don't have a licence and, due to social distancing, require outside seating. No planning permission is required but licences are only valid up to and including 30 September 2023.
The effect this change had on the revival of not only bar and café, but also city centres, is evident and understated.
More information is available on guidance and conditions for a pavement licence under the Business and Planning Act. And to apply for a pavement license, you will need to access your local council's online portal.
It is believed there will be permanent change to the pavement licensing system that will be brought about in the Levelling Up and Regeneration Bill.
Why has the Pavement Licensing Act been successful?
With increased energy costs and customers being squeezed by the increases in the costs of living, the pavement licensing act becoming permanent will hopefully help businesses maintain increased capacity limits and benefit from al fresco dining.
Pubs, cafes and restaurants were able take advantage of the warm weather during the pandemic and post-pandemic period thanks to pavement licenses. Serving customers al fresco has had a positive effect on capacity limits as well as the look and feel of each city.
Many customers may prefer outdoor seating, due to the thought of reduced risk of catching air-born diseases such as COVID. City centres are being transformed, with many roads becoming pedestrianised. Bar and café's maximising their outdoor space means local hot spots have also become more available, evidence during the heat wave where more people than ever were able to enjoy the sun in the city centre.
The impact of the pedestrianisation of city centres
The pedestrianisation of cities have not gone unnoticed and many have commented on how much more social it feels. New Briggate, a historic Leeds street, has seen a sudden revival post-pandemic. Businesses such as Brotherhood, North Bar, Grindhouse and Tavassoli's have seen most of their custom come from outdoor seating as the once quiet street finds new life.
Leeds City Council said it's originated from "a range of co-ordinated investments" which has been "designed to make the character-filled and culturally-rich area even better for visitors, residents and businesses". The pedestrianisation is now having a positive impact and said to be "contributing to the wider ongoing transformation of the city centre."
Indeed throughout the Jubilee run up and weekend, many neighbouring businesses worked together to offer a collective offering to celebrants. Streets in Leeds were completely pedestrianised for a number of days, including the busy Merrion Street, Lower Briggate, New Briggate, Call Lane and Greek Street.
This one off event brought customers out in force and yet was arguably facilitated by the pavement license changes, with businesses already set out to accept outdoor celebration and increased capacity.
Matt Farrell, Graffiti Spirits Group Co-Founder, on the Pavement License Act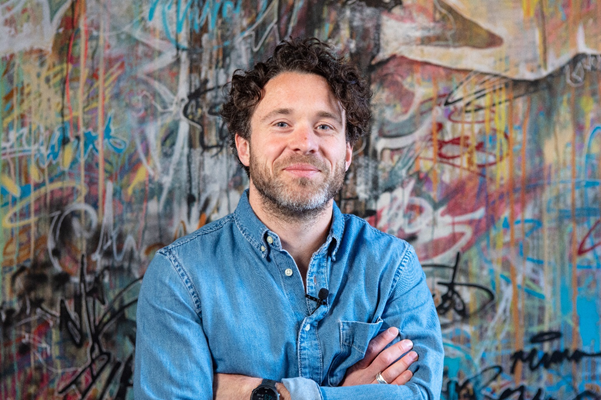 "Things can change and sometimes you are forced into a change, but actually it might be for the better. Take outside dining for example, forced al-fresco should be something that stays, whereas councils over the last five to ten years have not been keen on people eating outside when I think you can see now it really breathes life straight into city centres and give a European cosmopolitan vibe."
"I feel every time you come into a venue, its gives that aspect of being alive and creative. Its just part of an eco-system; its more like a lifestyle; I like that part of it and being able to please people and put good food on the table, good drinks, and I think being naturally hospitable is in the human nature."
See what Matt has to say here about nightlife's survival of the pandemic